Amid the extreme volatility in crypto prices over the past few weeks, some of the most positive news for the industry comes from an unlikely source: a $200 million hacking incident.
Keep in mind, hacks are relatively common in the crypto space. There are tons of small-scale incidents you never hear about… along with the big, headline-grabbing events where hundreds of millions worth of crypto gets stolen.
But last week's BitMart hack is a particularly interesting example of the market shrugging off a major hacking incident. And as I'll explain… BitMart's actions in the wake of the theft show how the crypto industry is becoming more mature and resilient. And gives crypto investors more reason to feel confident…
On December 4, blockchain security firm PeckShield announced it had identified a theft of nearly $200 million worth of crypto. Soon after, BitMart, a Cayman Islands-based exchange, confirmed it was the victim of a "large-scale security breach."
BitMart's CEO, Sheldon Xia, went to Twitter to announce the steps the company plans to take in order to rectify the situation. For the exchange's customers, the biggest news was the company's plan to use its own funds to reimburse any losses from the breach. He also held an AMA (ask me anything) on Telegram on December 6.
It's too soon to know the final outcome of the situation. But as I mentioned above, the crypto industry is no stranger to these kinds of events. It's been almost 8 years since the most famous hack in history—the Mt. Gox incident involving nearly $500 million worth of bitcoin. Other large-scale hacks include Coincheck and BitGrail in 2018, KuCoin in 2020, and Poly Network earlier this year.
So far, the most interesting aspect of the recent BitMart hack is the quick return to "business as usual" for the crypto market. For comparison, the Mt. Gox incident nearly crushed the industry… and sent bitcoin prices plunging 50% between January and April of 2014.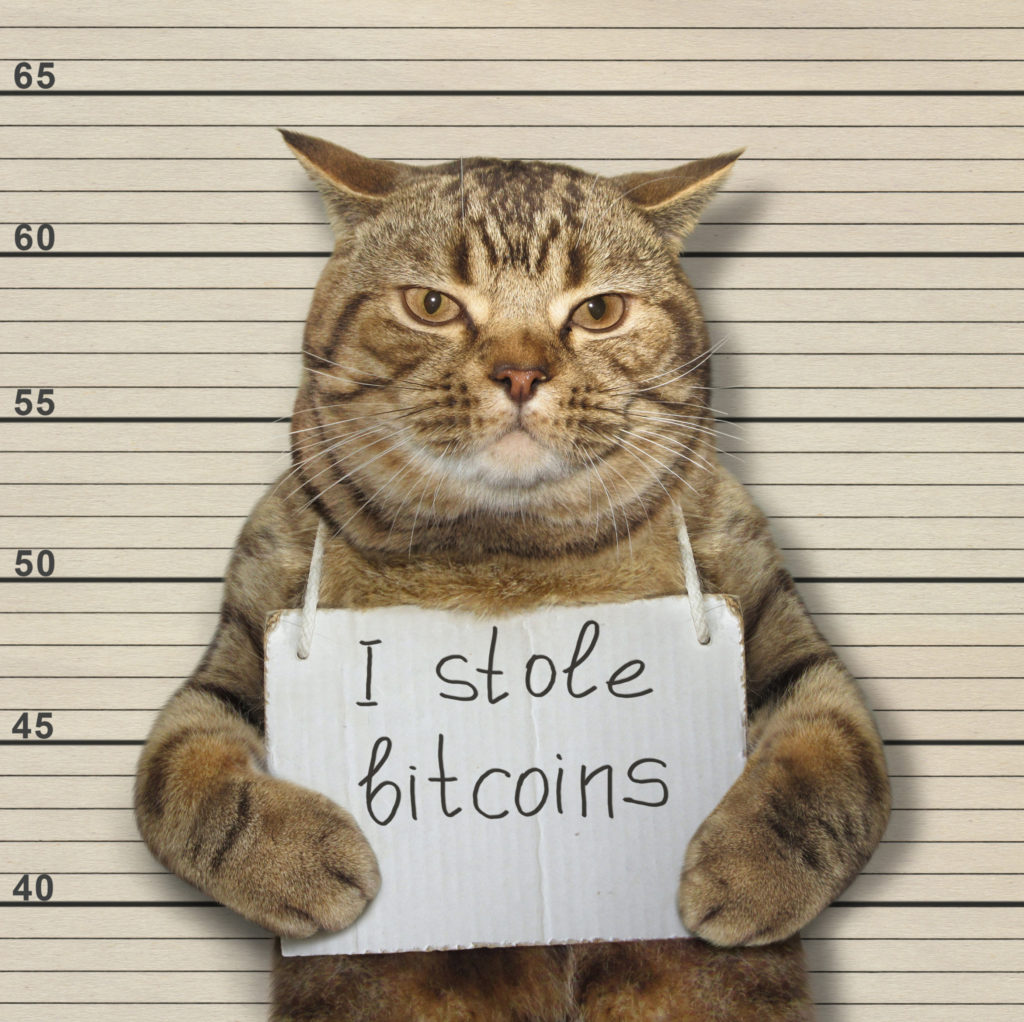 More importantly, BitMart's promise to compensate for any losses is a huge step forward for the industry. Although it's not unprecedented: Binance covered customers' losses with its own funds after hackers stole $40 million worth of bitcoin from the giant crypto exchange in May 2019.
In short, hacking remains a problem for crypto… but that's true for nearly every corner of the financial sector.
For example, you (or someone you know) might have had a debit or credit card compromised at some point over the years. It's surprisingly common… and usually a major hassle.
But today, getting a new credit/debit card from your bank isn't a big deal. And in most cases, you're not liable for any transactions you didn't authorize. Plus, most companies have multi-layer protection to help reduce the chances of this type of event. For instance, banks and card companies now send text messages to double-check your identity. And you can even turn your payment cards to "inactive" with your smartphone.
Put simply, the recent BitMart hack won't be the last security breach we'll see in the crypto space.
But BitMart's response is a strong indication that crypto-related companies are in a better position to take care of their customers and maintain trust.
Going forward, BitMart and other exchanges will continue to strengthen their security. From a macro view, this is a positive for both exchanges and the industry.
When the next hacking incident happens, crypto users will expect a similar response… which puts the crypto industry on equal footing with other areas of the financial industry, like card companies. This transparency makes consumers more confident… and strengthens the overall ecosystem.
P.S. Frank's latest Dollar Stock Club pick is one of the most exciting growth plays we've seen in the crypto space… A "triple threat" that gives you exposure to today's hottest trends: blockchain gaming, NFTs, AND the metaverse.
Get access to this crypto—and a portfolio full of insider picks in gold… biotech… oil… cannabis… green energy and much more—for $4 a month (nope, that's not a typo).